I've been a little under the weather recently, this combined with my seventh month of pregnancy has meant that a home makeover has been in order. I like to change up my home a lot, I gather inspiration from Pinterest and various style accounts on Instagram as well as from the huge stack of Homewares magazines which my boyfriends mum passes on to me.
June for me is all about bright colours, summer is in full swing and it's Peony season. I've taken inspiration from these, my favourite of all flowers, to update my bedside table decor this month. Gold on White is a long-term theme throughout the house and I've brightened this classic duo with splashes of fuchsia and hot pink
. I don't feel like I need to spend a huge amount of money to achieve an effective look so I tend to upcycle a lot and gather bits and bobs from eBay and Etsy, when combined these elements can make a real difference.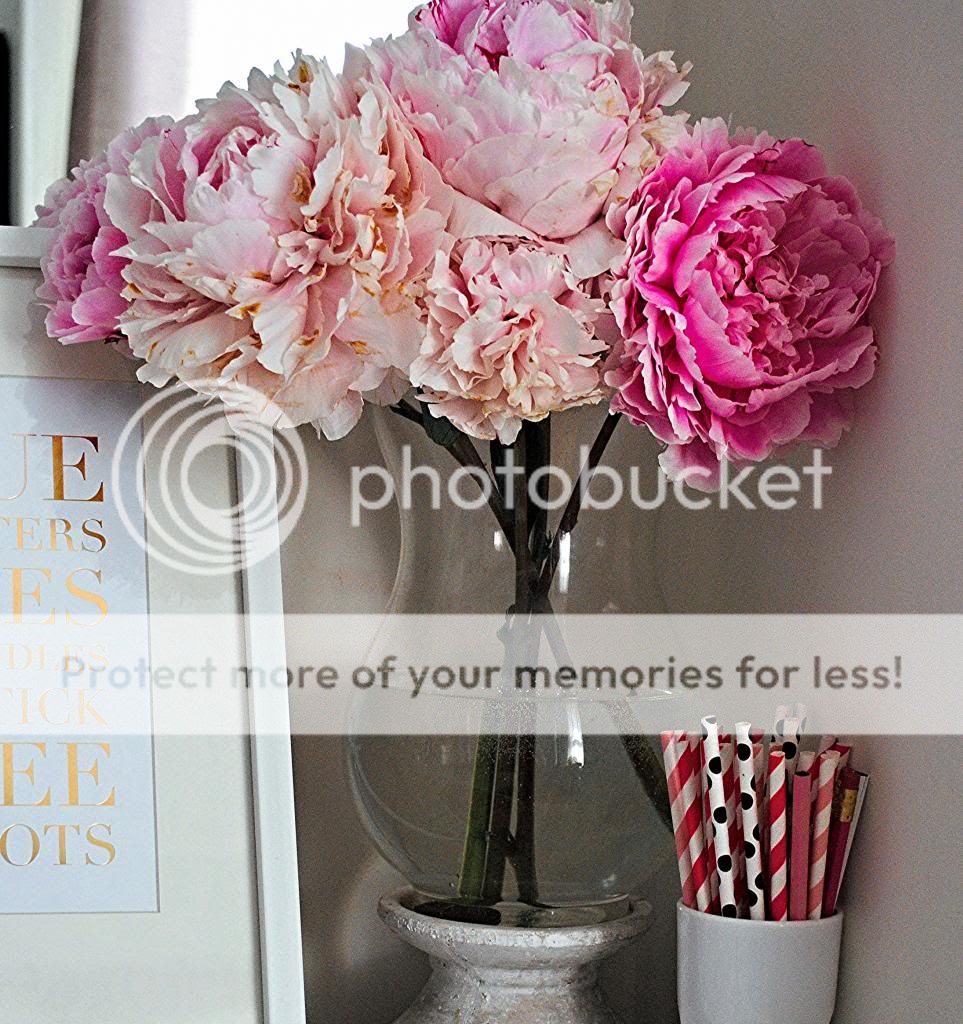 Pink Striped and Black and White Striped Paper Straws -
eBay
Click to Buy
Foil Print Picture - Charm & Gumption via Etsy.com Click to Buy
White Candle - Primark

Notebooks - Recovered notebooks using Wrapping Paper from Paperchase
Vintage Glass Jar - (White ribbon added by me) Dunhelm Mill Click to Buy
Pencils - Printed with quotes from New Girl - DottieRocks via Etsy.com Click to Buy
What is inspiring you this month?