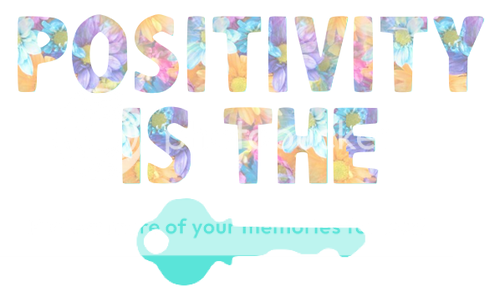 Sometimes it can be easy to get disheartened with blogging. So you're following the "Big Bloggers" seeing all the comments from their adoring fans, the snazzy events they are attending, the freebies they are receiving and how does it make you feel? Well pretty shit actually and a little bit like packing it all in.
I've never been a big fan of negativity. It took me a long time to realise that actually negativity is a choice and that we ourselves often create an environment for negativity to grow. Feeling like you are constantly being rejected from the elite club these bloggers seem to be party to can create that environment so here are some easy ways to get your blogging mojo back by engaging with the blogging community. At the end of the day the big bloggers have worked hard to get where they are, they've put in the groundwork and it's paid off.
So stop moping, put the chocolate muffins down (for the love of god that was a family pack!) and be proactive. Once you start engaging with your fellow bloggers you'll realise how uplifting it can be to relate to others in the same boat and to help each other out.
There are so many sites on twitter which run a bloggers hour – get involved. Or if you aren't ready yet then at least read the tweets coming in, usually they have a topic or theme which may well relate to you. @fashionbeautylife run great chats and you can also check out the hashtags for #bloggershour for up to date chats from all over the world.
2. Advocate other blogs and bloggers
Blogging is about connecting with people be that your readers, brands or other bloggers. Don't isolate yourself. Kindness costs nothing

I tend to spend my lunch breaks searching Twitter for blogs. All those "check my blog" "check out my post" tweets, I pick a few and actually visit the sites. I then follow or leave a comment and tweet my "Discovered blogs" at the end of the day. It might n ot seem like a lot of effort but I've discovered some great blogs in this "lucky-dip" fashion and it shows the authors behind them their efforts are being appreciated. Also m
ake sure to retweet links bloggers have put up, reply or favourite them to show that they are being heard.
3. Attend Events and Masterclasses
Obviously this isn't always possible due to costs and geographical locations but try and attend as many events as you can, networking is vital to meeting other bloggers and getting your name out there. If you can't make events try looking for online masterclasses or courses or self-teach yourself skills such as
SEO
or
HTML Coding
, you can and should always be seeking to improve your skill set.
If you've found something interesting online which has helped you and may help others then share it! If you attend an event why not share your notes and insights to those who haven't been able to make it?

You may well benefit from the shared knowledge of someone else one day, what goes around comes around.
One of my all time favourite blogs is
Pretty Little Wild Things
Serena designed my blog for me and regularly posts tutorials on little ways to improve the technical aspects of your blog.
Like, Comment, Share.

You know when you scrolled past that person's status or tweet about feeling disheartened with their blog or wanting to give up? How about you scroll back up take a look at their blog and offer them a compliment or some constructive feedback? How about your share one of their blog posts you like?
Because sometimes the difference between giving up and picking yourself up carrying on can be a kind word of encouragement.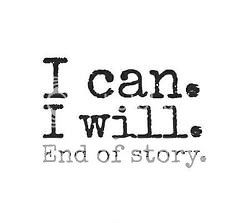 Google "Blogger Competitions" "Blogging Competitions" "Writing Competitions" and have a look at what you find, you'd be surprised how many there are out there and they are a great way of getting your name out there. Twitter is also great for small blogger run competitions. And what do you do when you find one? Share it.
As much as it feels like it sometime, blogging isn't actually an elite club. It's a network and sometimes it's easy to get so caught up in counting stats and envying others that you forget that your little corner of the internet is just as important as anyone else's. Someone may read your blog today and relate to something in it without you even knowing it; it might make their day. You never know!
So why not be proactive and positive in the meantime and see where that gets you? I personally love engaging with my fellow bloggers, sharing ideas and lamenting common problems so let's help each other out a bit
Ps... Here is a tip of my own to get you started on the "helping each other out" bit:
Often Blogger events are free or inexpensive. The travel options however are not.
Ever thought of using Megabus? Yes not too glamorous is it? My first year spent travelling between Plymouth and Bristol, suffocating for hours on the stenches of the bin at the front and the toilet at the back was enough to make me pass my driving test first time.
However Megabus also run trains! Lets face it UK trains aren't exactly luxury but I'll take a table seat in Carriage D over a cramped chair next Mr Bodyodour on a coach anyday.
Here is my cost comparison for my upcoming trip to London for the Superblogger Masterclass. Next time you want to attend an event or an open day save yourself some pennies and book with the Megabus train :)
More info can be found about the Masterclass as well as sign up list for those of you interested in a copy of my notes
here